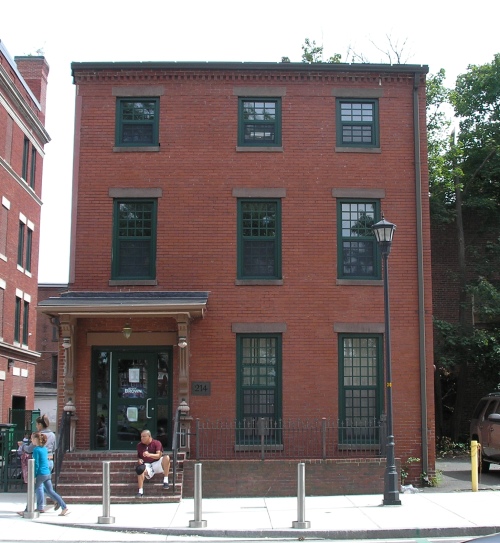 The building at 214 Maple Street in Holyoke was built around 1873 and was part of a block belonging to the Whiting Paper Company. By 1887 it was the residence of George H. Perry, a foreman of Parsons Paper Company. Alden Press purchased the building in 1917 and built a rear addition. As noted in The American Printer of April 5, 1917:
Alden Press Moves and Enlarges

The Alden Press of Holyoke, of which Edward S. Alden is president, has purchased the three-story building at 214 Maple Street. The firm took possession of the building some months ago and has spent a large sum in equipping it as a first-class printing plant. The Artisan, a labor weekly, is published here and there is a job department also. Among new equipment have been added a rotary press, monotype machine and two job presses.