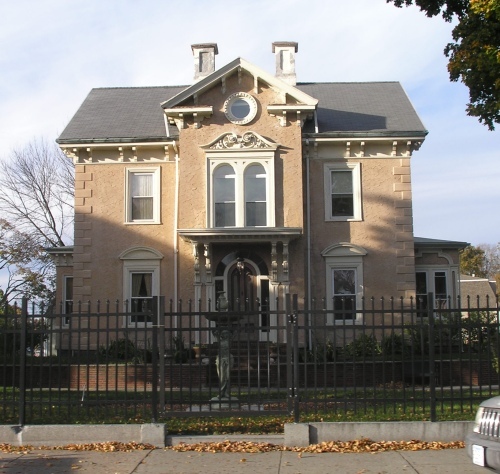 The house at 519 Main Street in Waltham was built between 1851 and 1853 by Royal S. Warren.
According to Vol. III of the History of Middlesex County, Massachusetts, with Biographical Sketches of Many of its Pioneers and Prominent Men (1890):
Royal S. Warren, M.D., was born in Alstead, N. H., in 1822, and received his degree from Harvard in 1846. He settled in Waltham in 1847, and commanded a large practice, till, in 1865, he met with a railroad accident from no fault of his. While crossing the Fitchburg Railroad at Moody Street he was run into and terribly injured. He was confined to his house for about a year, and barely escaped with his life. He was permanently disabled. In 1868 and 1869 he represented Waltham in the Legislature. He also served on the School Committee. He removed to Colorado Springs, Colorado, in 1880, where he has since resided.
After Dr. Warren moved in 1880, the house was owned by his in-laws, who rented it. By 1915, the house was acquired by St. Peter's School and then served as St. Joseph's Parish Rectory. The parish was closed in 2004.