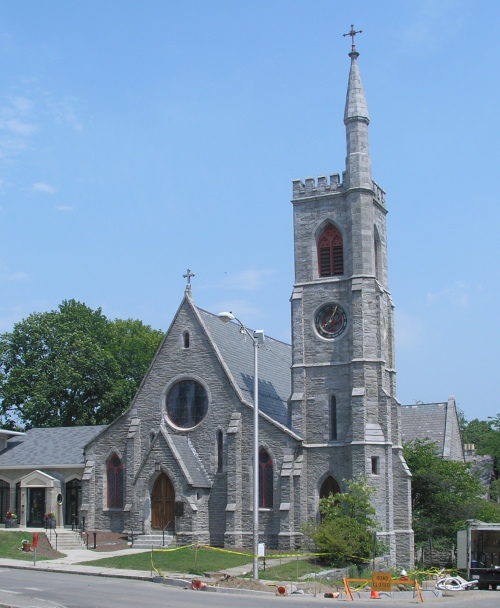 As related in The History of the Town of Amherst, Massachusetts (1896):
Sept. 20, 1864, a number of men residing in Amherst met at the residence of Mrs. Mary H. Jones, to consider the practicability of forming in Amherst a parish of the Protestant Episcopal church. […] Rev. Frederick D. Huntington, at that time rector of the Emanuel church in Boston, was present at the meeting: it was largely owing to his efforts that the parish was formed. Being invited to give a name to the parish, he selected that of "Grace church."
it was voted that the parish build a stone church, a committee of five being appointed to have charge of the work. Work on the building was begun that year, and was carried on so rapidly that the parish held a meeting in the basement of the church, April 2, 1866. The building was consecrated by the Bishop of the diocese, July 17. It was designed by Henry Dudley of New York, the type of architecture being 13th century English. It was built of a gray gneiss, quarried in Leverett.
The tower, part of Dudley's riginal plan, was added to Grace Episcopal Church in 1868.