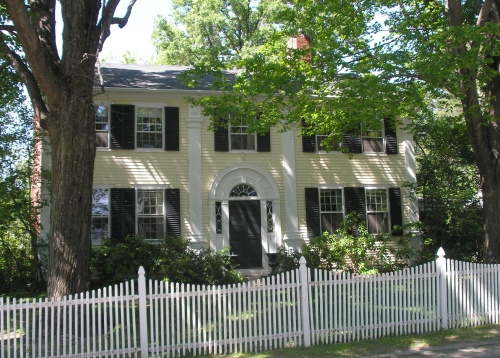 Built in 1800 (or perhaps 1816), the Israel Parsons House is an end chimney Federal-style residence on Main Road in Granville. Israel Parsons was born in Springfield in 1762 and his family came to Granville in 1766. He served during the Revolutionary War and, according to a compilation of Chapter Sketches, published by the Connecticut Daughters of the American Revolution in 1904,
In 1783 he acted as Commissary at New Windsor, near West Point, in room of Commissary Post, who was taken sick and finally retired from the station. Israel Parsons was personally known to General Washington, and was ordered to his headquarters and directed to furnish the necessary provisions to the troops. By great personal and fatiguing exertions he succeeded in complying with the objects and desire of the Commander-in-Chief, in such a manner as to elicit from him testimonials of his satisfaction, with the highest commendation of his conduct.
Parsons married Mary Marvin in 1787, served several terms as a Representative in the Massachusetts General Court and died in 1846.